2021 Jeep Wrangler vs 2021 Ford Bronco in Settler, Alberta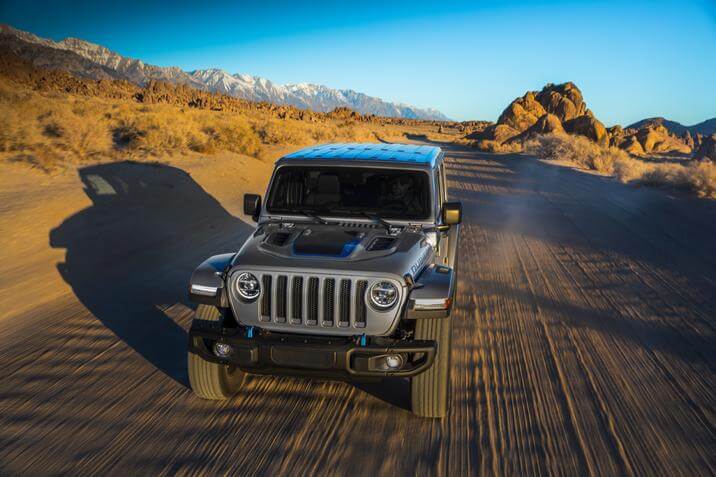 Located in Stettler, Alberta, is Stettler Dodge, the preferred Chrysler dealer of Alberta. We are a dealership that serves clients in Settler, Bashaw, Lacombe, Big Valley and Red Deer. We are one of the best dealerships around when it comes to RAM, Jeep and Dodge models. Not only do we stock brand new models of these makes, but you can also find used cars that are still good in quality. We have an experienced team of qualified personnel that is committed to serving you.
2021 Jeep Wrangler vs 2021 Ford Bronco Performance Specifications
There's a new ongoing competition between two off-road vehicles; the 2021 Jeep Wrangler and the 2021 Ford Bronco. These two vehicles both come with turbocharged inline-four or V6 engines. The only difference is that the Jeep Wrangler's standard engine is a 3.6L V6 engine capable of generating up to 258 horsepower and can be paired with either 6-speed or 8-speed transmissions. The standard engine in Ford Bronco is a 2.3L inline-four with capabilities of generating 270 horsepower.
The optional engines also do vary between these two vehicles. In the Bronco, the four lowest trims can be fitted with an optional 2.7L V6 engine to generate 310 horsepower. The Wrangler possesses an optional 2.0L turbocharged generating 270 horsepower but with more torque. Another option is the turbocharged 3.0L diesel engine that produces 260 horsepower. In addition to the standard V6 engine, the Jeep Wrangler also offers an available 6.4L V8 engine generating 470 horsepower.
The Wrangler Trims & Customization
The 2021 Jeep Wrangler offers 16 trims to its users, all coming as four-wheel drives. The trim selection is catered to reflect on the consumer's feedback, and these trims are unique featuring many customization options. Some of the customization options are colour, additional lighting, bumpers, decals, rocker guards and many more.
2021 Jeep Wrangler vs 2021 Ford Bronco Drivetrain Differences
The 2021 Wrangler comes in a standard four-wheel drive with a 4xe feature (a hybrid powertrain) consisting of two powerful electric motors, a 2.0L turbocharged engine with 8-speed automatic transmission. The standard engine in the 2021 Ford Bronco is a turbocharged 2.3L engine with a 10-speed automatic transmission. Plans are underway to provide a hybrid powertrain.
Financing Options
Our clients can schedule a test drive and browse through our online inventories on our website. We also offer our clients the best financing options in their acquisition. For more information on the finance options, new inventory and any other concerns, contact us through our various departments.
2021 Jeep Wrangler Inventory In Stettler, Alberta